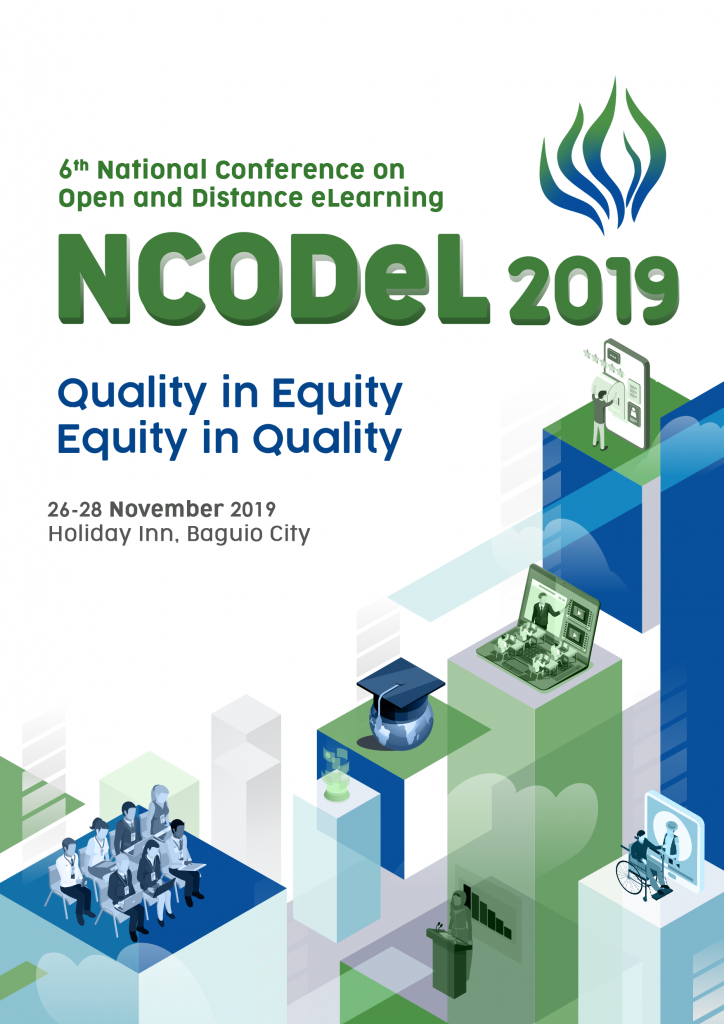 NCODeL 2019 extends the deadline for the submission of research abstract papers to 23 September 2019.
The 6th National Conference on Open and Distance eLearning (NCODeL 2019) will be held on 26-28 November 2019 at the Holiday Inn, Baguio City. It carries the theme "Quality in Equity. Equity in Quality." It focuses on the more in-depth understanding of the concepts, principles, and methodologies of distance education, elearning, and technology-enhanced learning. The conference has three sub-themes: (1) Equity Dimensions in Quality Assurance Frameworks in technology-enhanced Learning; (2) Access, Inclusivity and Equity in Technology-enhanced Learning; and (3) Technologies for Enhancing Equity and Quality in Technology-enhanced Learning.
The abstract should not exceed 350 English words, should be research-based, and has not been presented or currently under review in any professional meetings. Interested participants to the conference should submit their abstract through NCODEL 2019 website: http://ncodel.org/.
NCODeL 2019 is the sixth in a series of national biennial conferences organized by the University of the Philippines Open University (UPOU). For this year, three Philippine state colleges and universities collaborate with UPOU in the holding of the event. These are UP Baguio, Benguet State University, and Ifugao State University. The conference is also supported by the Commission on Higher Education, UPOU Foundation Inc., and the Philippine Society for Distance Learning.
For more information about NCODeL 2019, send email to ncodelsecretariat@upou.edu.ph or visit http://ncodel.org/.