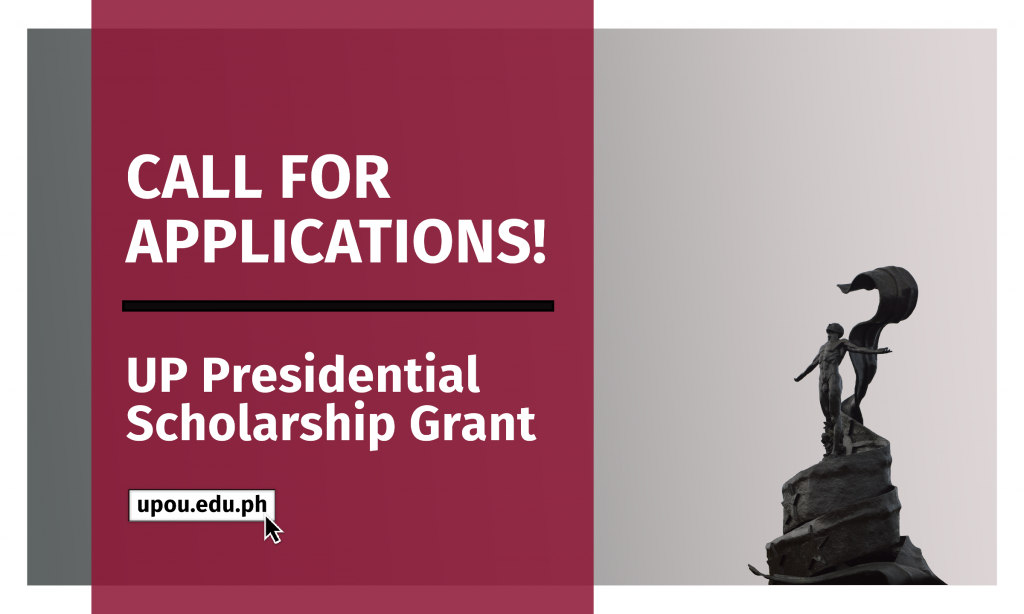 The UP Open University is now accepting applicants for the UP Presidential Scholarship Grant effective 1st Trimester AY2019-2020. Only one slot is available.
Undergraduate students (except freshmen) with a General Weighted Average (GWA) of 1.75 are eligible to apply for this grant. Interested students may download the application form at the Office of Student Affairs website. Further information and other requirements can be found also on the website.
Applicants are advised to scan and e-mail their application forms and other supporting documents at scholarships_applications@upou.edu.ph on or before 14 June 2019. For inquiries, contact the Scholarship and Financial Services Program at (049) 536-6001 to 06 loc. 340.