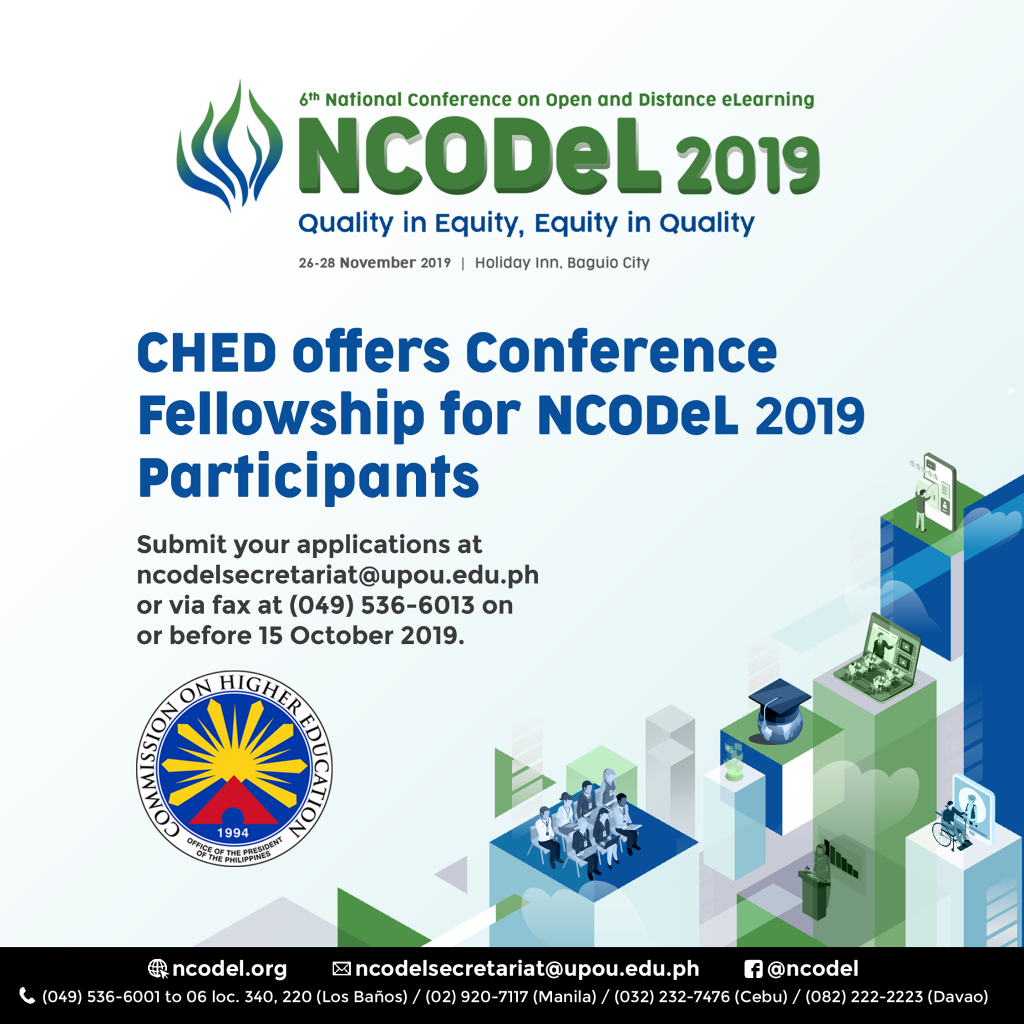 The Commission on Higher Education (CHED) has granted funds for the conference fellowship of participants to the 6th National Conference on Open and Distance eLearning (NCODeL 2019).
The CHED Conference Fellowship is open to academic staff members from recognized state university and college (SUC) or higher education institution (HEI) in the Philippines. To apply for the Fellowship, interested applicants should submit a duly accomplished application form and develop a re-entry action plan. Previous grantees must attach a previously submitted re-entry action plan.
The Fellowship will cover the conference fee but limited slots are available with priority to those who will be presenting papers.  All applications must be submitted by 15 October 2019 through ncodelsecretariat@upou.edu.ph or faxed to (049)536-6013.
With the theme, "Quality in Equity, Equity in Quality," NCODeL 2019 will gather international and national experts and professionals in online learning and technology-enhanced education. NCODeL 2019 will be held on 26-28 November 2019 at the Holiday Inn, Baguio City, and is jointly organized by the University of the Philippines Open University, University of the Philippines Baguio, Benguet State University and Ifugao State University, with Commission on Higher Education, Philippine Society for Distance Learning and the UPOU Foundation, Inc.
Inquiries about the CHED Conference Fellowship may be directed to ncodelsecretariat@upou.edu.ph.