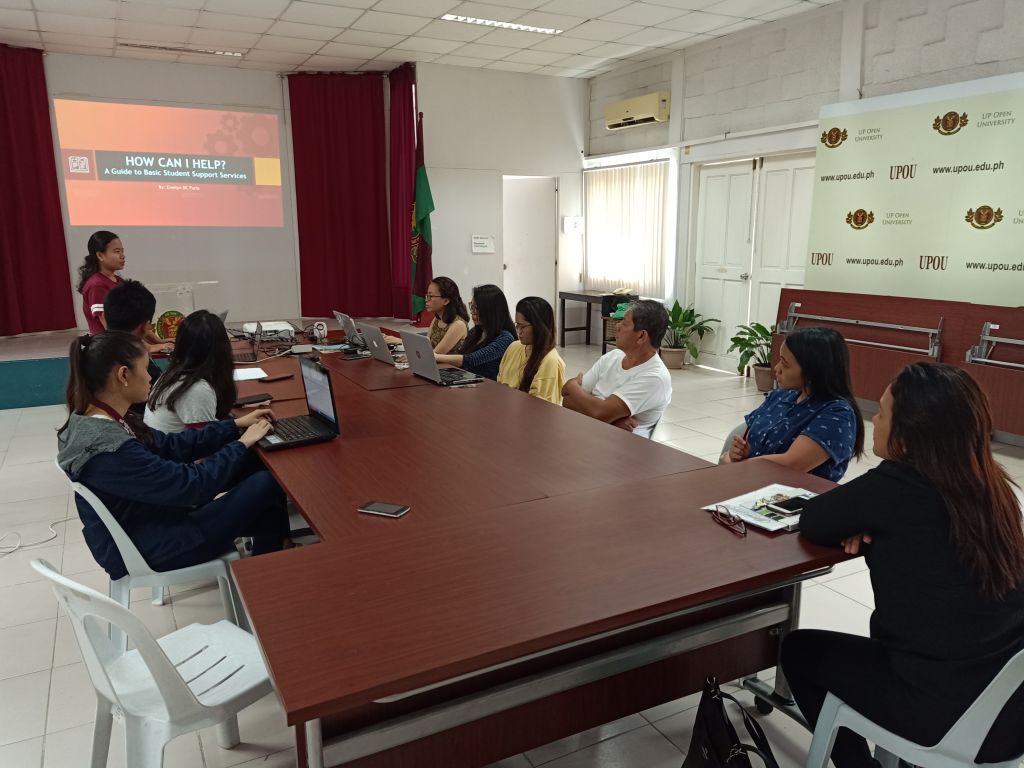 The University of the Philippines Open University (UPOU) Faculty of Information and Communication Studies (FICS) held the 2nd FICS MeetUPs on 13 June 2019, at the UPOU Oblation Hall, Los Banos, Laguna.
Following the success of the MeetUPs in March 2019, FICS continued the initiative through the second MeetUPs aimed toward staff empowerment and knowledge sharing. with Ms. Emelyn Furio and Mr. Efraime Cruz as resource speakers.
Ms. Furio, started off with the topic on How Can I Help? A Guide to Basic Student Support Services, in relation to her experiences as the student support staff of FICS . This topic was particularly helpful in dealing with students needing administrative support. She discussed how to direct the students toward the answer to their queries and the appropriate ways of saying it, keeping their emotional state in mind. This is a helpful reminder in dealing with the students, and in some cases their parents, and generally leading to an amicable relationship with the students of UPOU.
The second speaker, Mr. Cruz, connected the first topic with his own presentation titled Rhetoric 101: Interpersonal and Group Communication that Generates Listeners. Mr. Cruz discussed communicating effectively in the workplace and personal life. He spoke about the importance of listening and the deadly sins of speaking which includes gossip, judging, negativity, complaining, excuses, lying, and dogmatism.
The event was attended by FICS REPS and administrative staff who would greatly benefit in dealing with students and co-workers in the near future. The topics discussed enabled an introspection that would promote a more positive relationship between the staff and the students, and among co-workers as well, increasing the likelihood of productivity within the office. (GRCerdena)