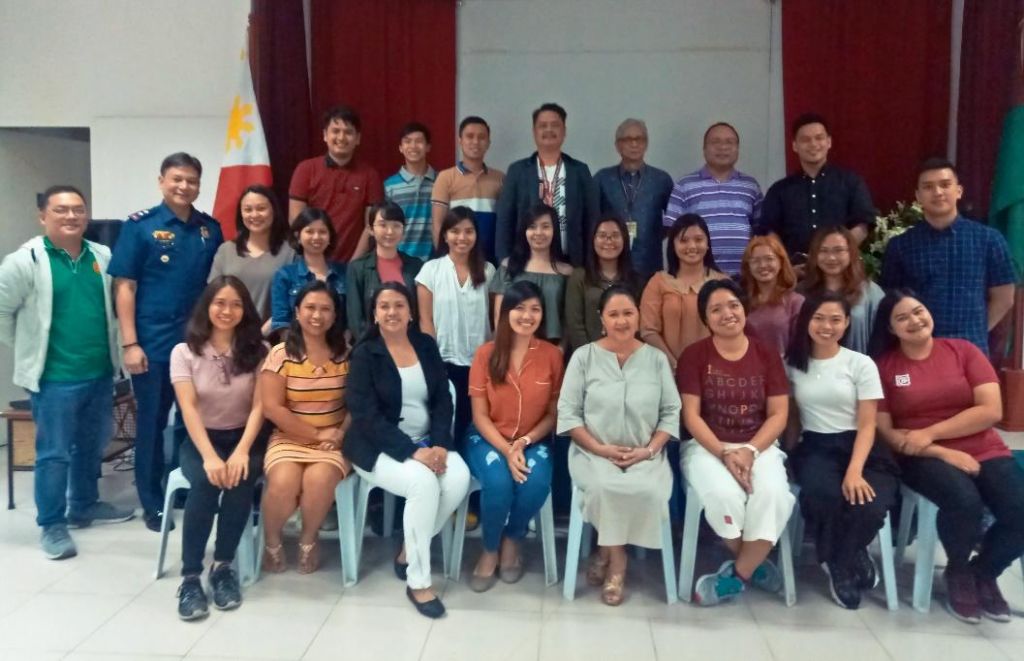 The University of the Philippines Open University (UPOU) Faculty of Information and Communication Studies (FICS) conducted an orientation for its newly admitted students for the Academic Year 2019-2020. Students under the Bachelor of Arts in Multimedia Studies, Diploma in Computer Science, Master of Information Systems, Master of Development Communication (MDC) and Doctor of Communication programs participated in the FICS orientation program held at Oblation Hall, UPOU Headquarters on 31 August 2019.
The day started with a campus tour to familiarize new students with the different landmarks and offices of the university. The students then proceeded to the faculty orientation where the Dean of FICS, Dr. Alexander G. Flor, welcomed the students. He shared some anecdotes and trivia about UPOU, such as the two Oblation statues at the hall that were sculpted by former UPOU Chancellor, Dr. Grace Javier Alfonso. He also introduced the faculty members who shall serve as the students' learning companion throughout the course of their studies.
This orientation program for new students served as an opportunity for the students, UPOU staff members, and faculties-in-charge to meet face-to-face. It also gave opportunities for students to understand their program better, to get a glimpse on what their academic journey is about, and how, as students of FICS, can they become "catalysts who can help unleash the potential in each individual, especially the marginalized," said Dr. Benjamina Flor, program chair of MDC.
"You help people solve problems through information," added Dr. B. Flor, as she shared her inspirational talk to the new students. "You are informed, you are in a better position to help. Use this knowledge well."(GEBasan)