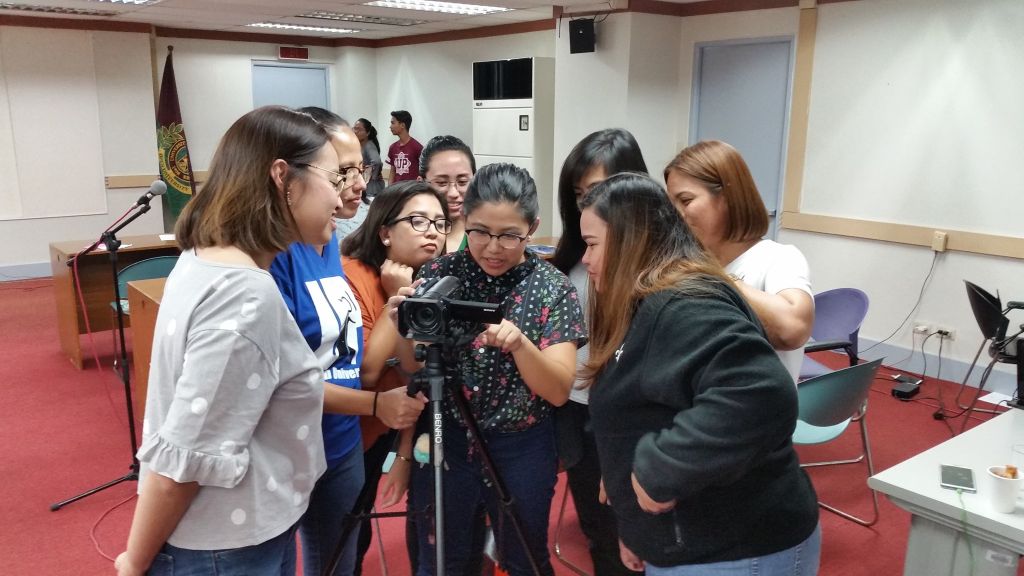 The Multimedia Center (MC) held a 2-day training on videography from 24 to 25 June 2019 at the UPOU AudioVisual Room, UPOU headquarters, Los Banos, Laguna. The Training on Videography is one of the capability training programs of the Multimedia Center for the year 2019. The said training is aimed at teaching the basics of videography for the production of multimedia learning objects. The program has three modules — videography using 1) a high-definition camera (HD); 2) a digital single lens reflex (DSLR) camera; and 3) a mobile phone camera.
Mr. Alejandro Zamora of the MC was the speaker on the first day of the training. He taught the basic parts of the HD Camera, basic camera shots, movements, and angles. At the end of the day, a hands-on or practical application workshop was done. The session concluded with Mr. Zamora evaluating the footage that were taken by the trainees using HD Cameras.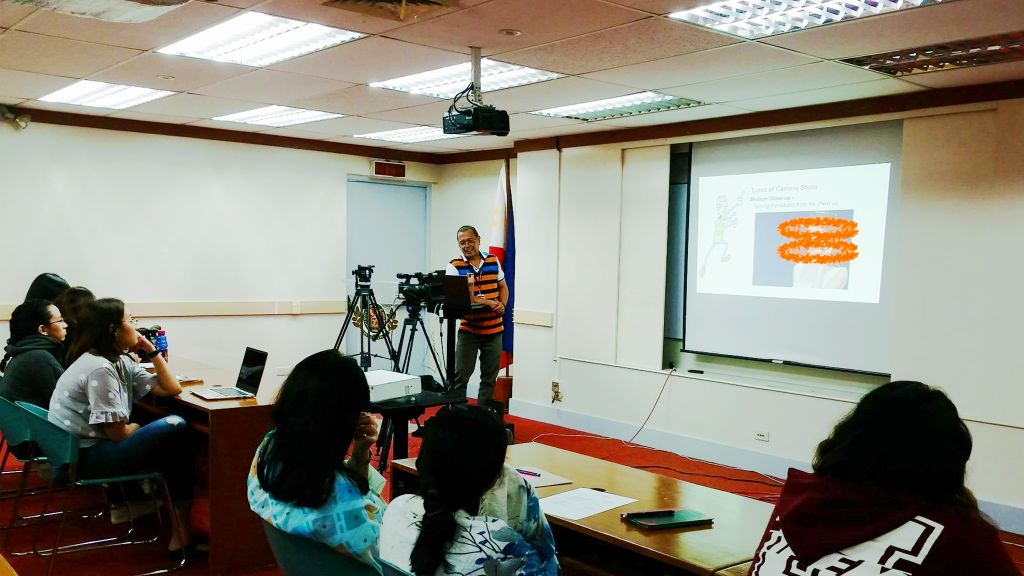 Ms. Ruth Ellaisa Veluz, a development communication practitioner and a proprietor of a photography and videography unit, served as one of the speakers on the second day of the training. Her lecture/training focused on the usage of a DSLR camera in videography. Ms. Veluz's seminar output required the learners to produce a video where all the basic camera movements are present, but this time with the usage of a DSLR camera.
The last lecturer for the seminar was the Director of the MC, Ms. Luisa Gelisan. She discussed the use of mobile phones and third-party applications in videography, as well as the importance of having good audio along with the video. As a final output for the seminar, the participants, using their mobile phones, were given an hour to produce videos that depict life in UPOU.
The training program was participated in by 33 UPOU personnel from the following units: Office of the Chancellor, Office of the Vice Chancellor for Academic Affairs, Office of the Vice Chancellor for Finance Administration, Faculty of Education, Faculty of Information and Communication Studies, Faculty of Management and Development Studies.  (BG Remoquillo).