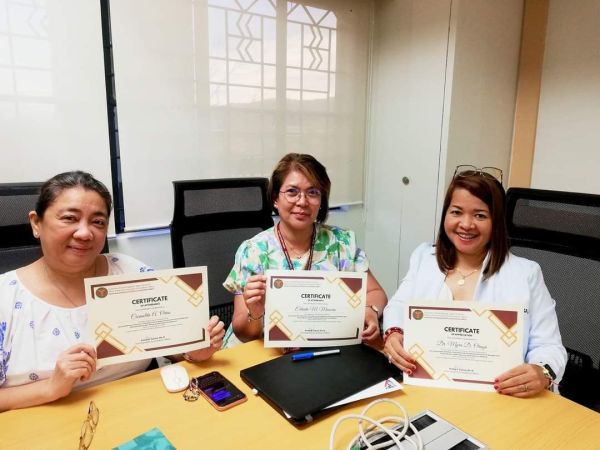 The University of the Philippines Open University Institutional Research Ethics Committee  (UPOU IREC) under the Office of the Vice Chancellor for Academic Affairs conducted a hybrid two-day training on "Accomplishment of Protocol, Informed Consent Assessment Forms for All Members, and Ethical Review of After-Approval Submissions for Research" last 8-9 November 2023 at the UPOU OVCAA Conference Room and via Zoom. This training-workshop is an initiative of the UPOU IREC in line with its level 2 accreditation application to the Philippine Health Research Ethics Board (PHREB). Primarily, it aims to equip all the UPOU IREC members in accomplishing Informed Consent Assessment Forms and help the members define and know the significance and key principles of informed consent. Further, it aims to help the members understand the process of obtaining informed consent, recognize the ethical and legal aspects of it, and give a better understanding of the review of after-approval submissions for ethical research.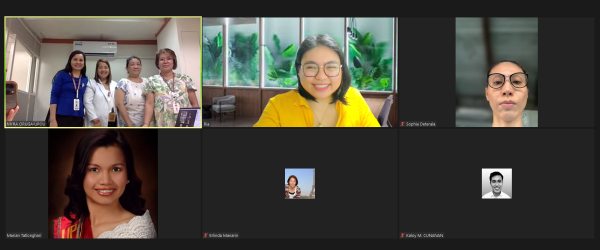 Assistant Professor Ria Valerie Cabanes, Program Chair of the Master of Arts in Nursing Program and former UPOU IREC Chair, gave the opening remarks. She said that the committee must be resilient since it needs to comply with the institutional, national, local, and global ethical guidelines. She also noted to consider accepting different perspectives but not sacrificing the principles of ethics as well.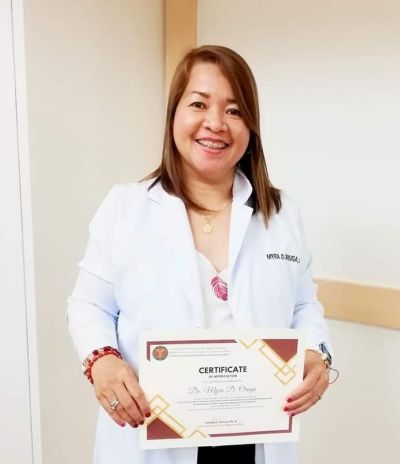 Dr. Myra D. Oruga, Assistant to the Vice Chancellor for Academic Affairs for Research, Program Chair of Diploma In/Master of International Health, and Associate Professor of the Faculty of Management and Development Studies (FMDS), UP Open University served as the resource person of the training/workshop. She is also a former member secretary and independent consultant for the UPOU IREC. She emphasized that the training is a prescriptive initiative from the PHREB in line with its accreditation requirements. In her discussion, she explained different concepts on the accomplishment of a protocol, key principles of informed consent and assent form, post-approval submission, and some ethical principles to protect individual rights and the well-being of research participants.
The training-workshop was attended by UPOU IREC members including Dr. Sophia Deterela from the Faculty of Education, Asst. Prof Ria Valerie Cabanes from the Faculty of Management and Development Studies, Ms. Carmelita Orias from the Center for Open Digital Teaching and Learning-Learning Design, Ms. Erlinda Manarin from the Office of the Students Affairs, Mr. Kayan Nadem Cunanan, a lay member and Ms. Marian Tatlonghari from the OVCAA. 
The UPOU IREC reviews the ethical soundness of the University's research works produced by the faculty members, students, REPS, and staff. It has been granted a level 1 accreditation in October 2020 and is currently applying for a level 2 accreditation to the PHREB.
Written by Marian Tatlonghari ♦ Edited by Ms. Yasele Irene Angela Yambao