The University of the Philippines Open University Office of Student Affairs (UPOU-OSA), in coordination with the Office of Public Affairs (OPA) and Center for Open and Digital Teaching and Learning (CODTL), held an online general student orientation programs on 9 September 2023 and 7 October 2023 for degree programs following the semestral schedule and trimestral schedule, respectively via the UPOU website, UPOU Facebook page, and the UPOU Networks website. The orientations aimed to provide the necessary information for studying via open and distance e-learning (ODeL) at UPOU and allowed students to navigate the adjustments of online learning and know where to seek assistance when needed.
To promote inclusivity and ensure accessibility for differently-abled students, UPOU-OSA included a Filipino Sign Language (FSL) interpreter during the program's premiere on 7 October 2023. Including an FSL interpreter during the student orientation ensured that differently-abled students had access to vital information and resources provided during the student orientation. This initiative is a significant step towards making the UPOU community more inclusive and ensuring every student can fully participate in the academic experience.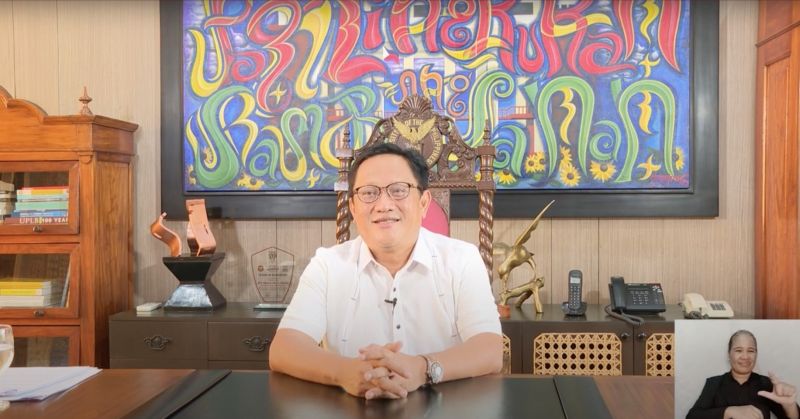 The 53-minute General Student Orientation program started with singing the Philippine National Anthem. The programs then showcased welcome messages from UP President Angelo A. Jimenez and UPOU Chancellor Melinda dela Peña Bandalaria. The virtual campus tour was shown to introduce the students to the organizational structure of UPOU, the various offices, and its personnel.
The hosts, also student representatives of the University Student Council (USC), introduced the USC and its campaigns, such as Latin honor announcements and student organization formations. They also encouraged e-skolars to participate in the Tagpuan platform and USC-led student activities such as UPOU Meetups. They continue to uphold and advocate for inclusion, active participation, and student representation in the UPOU community and the UP System.
In pursuit of providing quality online and distance education, the student orientation video also introduced the students to various support services that UPOU offers. It showcased the Student Orientation site, which students may utilize to learn more about UPOU and their degree programs. The UPOU Helpdesk was also discussed to help students forward their concerns to different offices where students may need assistance.
Both programs were concluded with closing remarks by Office of Student Affairs Director Dr. Ria Mae Borromeo, sharing that "studying in the distance e-learning mode may present many challenges, but may present immense fulfillment and rewards." She welcomed the students and encouraged them to reach out whenever they have concerns or need support. The program ended with the singing of UP Naming Mahal.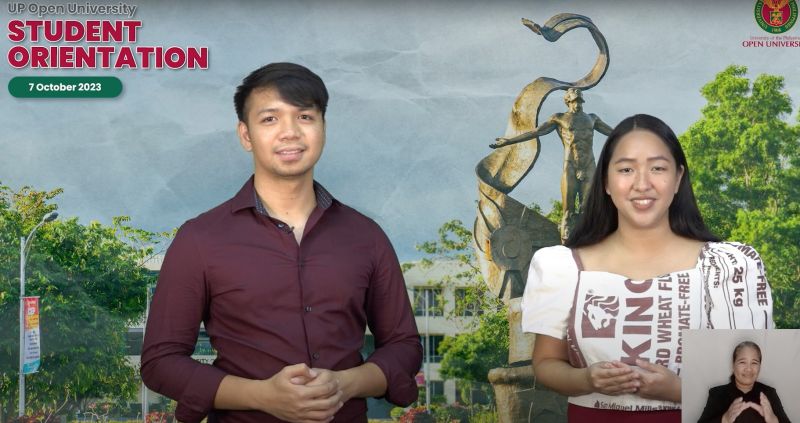 The said event was hosted by Mark Daryll Overos and Priiti Mae Bandril-Overos, graduate students from the Faculty of Management and Development Studies and the Faculty of Education, respectively. Daryll is currently taking up a Master of Environment and Natural Resources Management degree, while Ms. Bandril-Overos is taking up a Master of Distance Education degree.
Written by Betina Paula Cardenas ♦ Edited by Myra C. Almodiel and Anna Cañas-Llamas ♦ Contributed by UPOU OSA