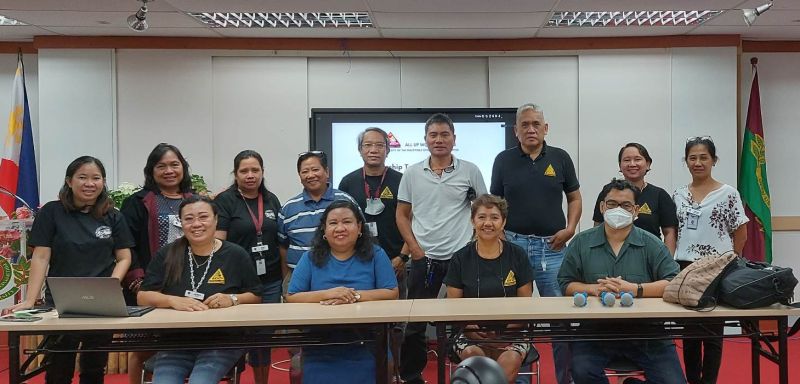 The All UP Workers Union-UP Open University Chapter, led by its President, Ms. Agnes V. Mejia, conducted a Leadership Training for its members on 16 May 2023. The resource persons for the event are AUPWU National Executive Board members, namely, Jossel Ebesate, National President; Connie Marquina, National Vice President; and Clodualdo "Buboy" Cabrera, AUPWU-Diliman Chapter President. Hon. Victoria Canape-Belegal, UP Staff Regent and former President of the AUPWU-UPOU Chapter was also present, as well as Mr. Alexis Mejia, Former Staff Regent and current National PRO. 
The training aims to equip AUPWU-UPOU Chapter members with the knowledge and skills in leadership and to update all members about the benefits and privileges of being a UP administrative staff members. The activity started with brief welcome remarks from Ms. Mejia where she shared her hope that the training will benefit all participants and that through the activity, they will be reminded and updated of the rights, privileges, and benefits of being a UP administrative staff member.
Ms. Marquina provided a brief orientation on the history of unionism. She explained how AUWPU started and what prompted the establishment of the Union. Mr. Cabrera, on the other hand, explained in detail what union leadership entails, emphasizing that AUWPU places prime importance on collective efforts and collective benefits across all the sectors of UP, not just for the administrative staff and REPS members. Mr. Ebesate then presented the updates that are reflected in the Collective Negotiation Agreement between the UP Administration and the Unions. This includes additional monetary benefits, additional leave credits, and other employee privileges. Lastly, Hon. Belegal presented updates on the various initiatives and advocacies that the Office of the Staff Regent is raising. The most recent of which is the approval of the increase in the Enhanced Hospitalization Program (eHOPE) coverage, and the increase in UP share in the UP Provident Fund, Inc. (UPPFI) contributions.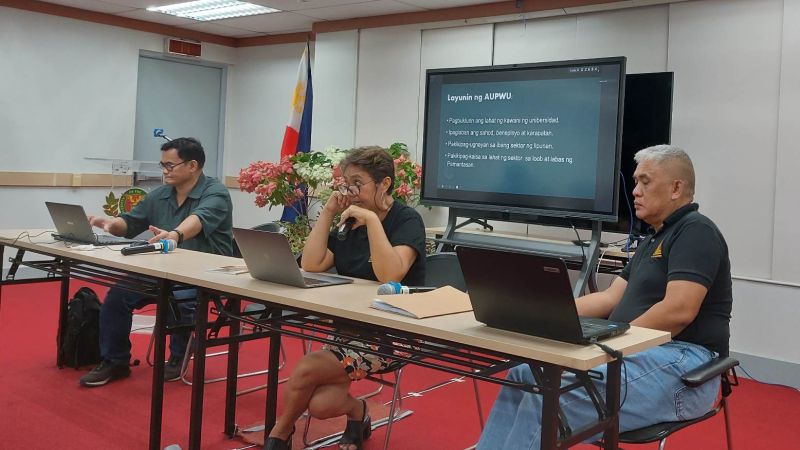 UPOU administrative personnel were given an opportunity to raise questions and concerns, which were aptly answered and explained by the speakers. Hon. Belegal delivered the closing remarks and the AUPWU-UPOU Council had an opportunity for a photo with the resource speaker. Ms. Anna Cañas-Llamas, AUPWU-UPOU Secretary, served as the master of ceremonies.
Written by Anna Cañas-Llamas 
Edited by Myra C. Almodiel and AUPWU-UPOU
Sustainable Development Goals