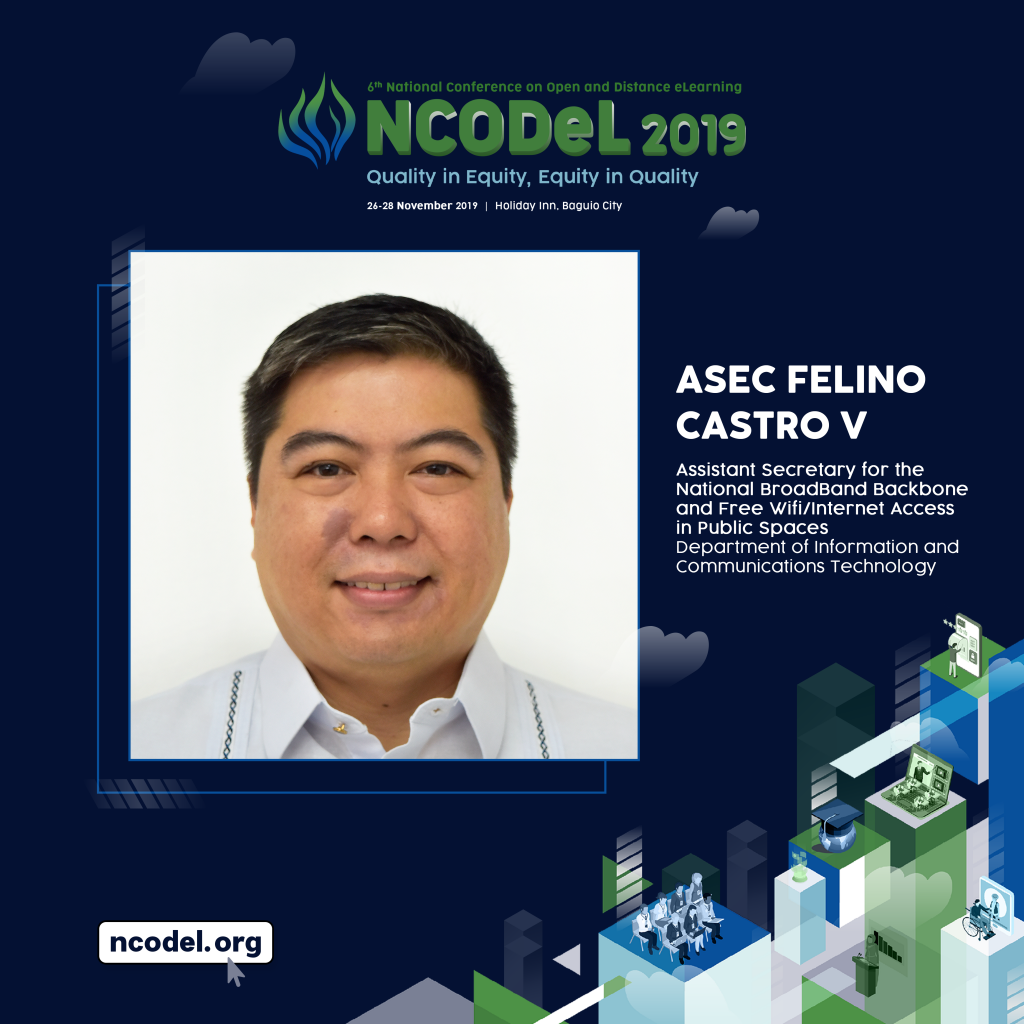 Felino Castro V, Assistant Secretary for the National Broadband Backbone and Free Wifi/Internet Access in Public Spaces of the Department of Information and Communications Technology (DICT) will serve as a Plenary Speaker for the 6th National Conference on Open and Distance eLearning (NCODeL 2019). Asec. Castro will talk about Inclusivity, and Equity in Technology-Enhanced Learning.
Asec. Castro has a Master's Degree in Public Management from the Development Academy of the Philippines, and a Bachelor of Science in Agriculture degree from University of the Philippines Los Banos. Prior to his appointment with DICT, Asec. Castro served as the Director for the Disaster Response and Management Bureau, and Head of the ICT Management Service of the Department of Social Welfare and Development (DSWD). He was with the Office of Civil Defense before his stint with DSWD.
NCODeL 2019 will be held on 26-28 November 2019 at the Holiday Inn, Baguio City, Philippines. It is an event organized by the University of the Philippines Open University (UPOU) in collaboration with the University of the Philippines Baguio (UPB), Benguet State University (BSU) and Ifugao State University (IFSU), along with the Commission on Higher Education (CHED), UPOU Foundation Inc. (UPOUFI) and the Philippine Society for Distance Learning (PDSL). For more information about NCODeL 2019, visit ncodel.org or email ncodelsecretariat@upou.edu.ph.