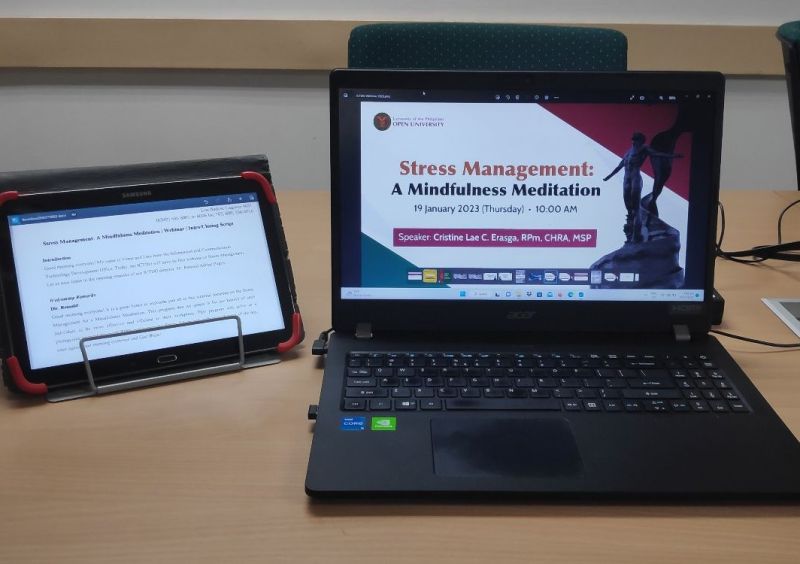 A webinar on how to effectively handle stress in the workplace for UP Open University (UPOU) employees was organized by the Information and Communication Technology Development Office (ICTDO) on the 19th of  January, 2023. This was also made possible by the assistance given by the Office of Public Affairs (OPA) and the Multimedia Center (MC).
The one-hour webinar was conducted by Ms. Cristine Lae C. Erasga, a Senior Office Associate at the ICTDO, who is also a registered psychometrician and a Master of Science in Psychology graduate. She tackled how to manage pressures that may cause stress in the workplace. The participants learned a technique called box breathing, which was proven by many researchers to be effective in reducing stress in individuals. Moreover, they learned that the early signs of stress should not be ignored since the consequences can be unbearable and costly in the future.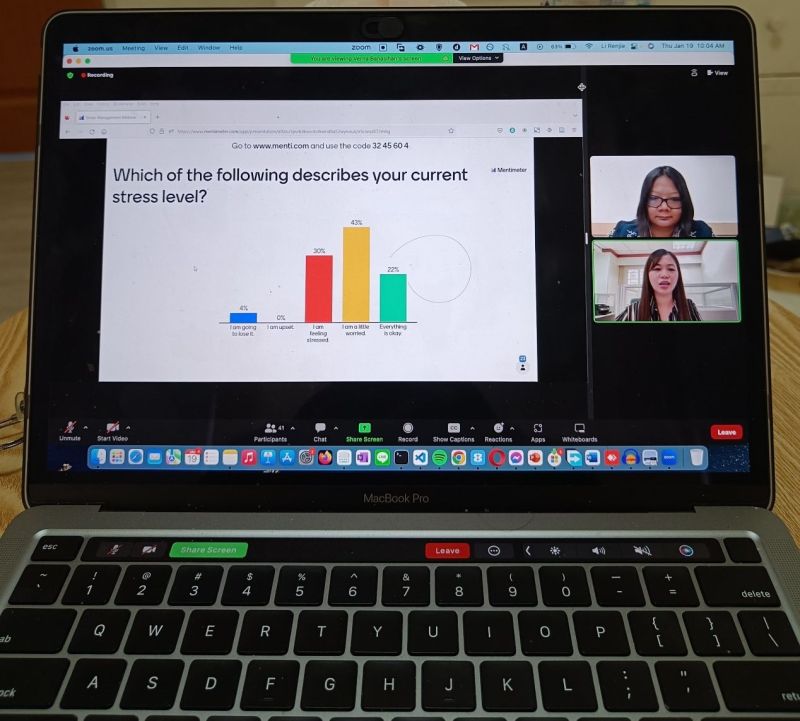 The stress management webinar is the first of the series of seminars planned this year by the ICTDO under the leadership of Dr. Reinald Adrian D. Pugoy, the current ICTDO Director. The webinar was attended by 46 employees composed of UPOU faculty, REPS, research assistants, and project staff.