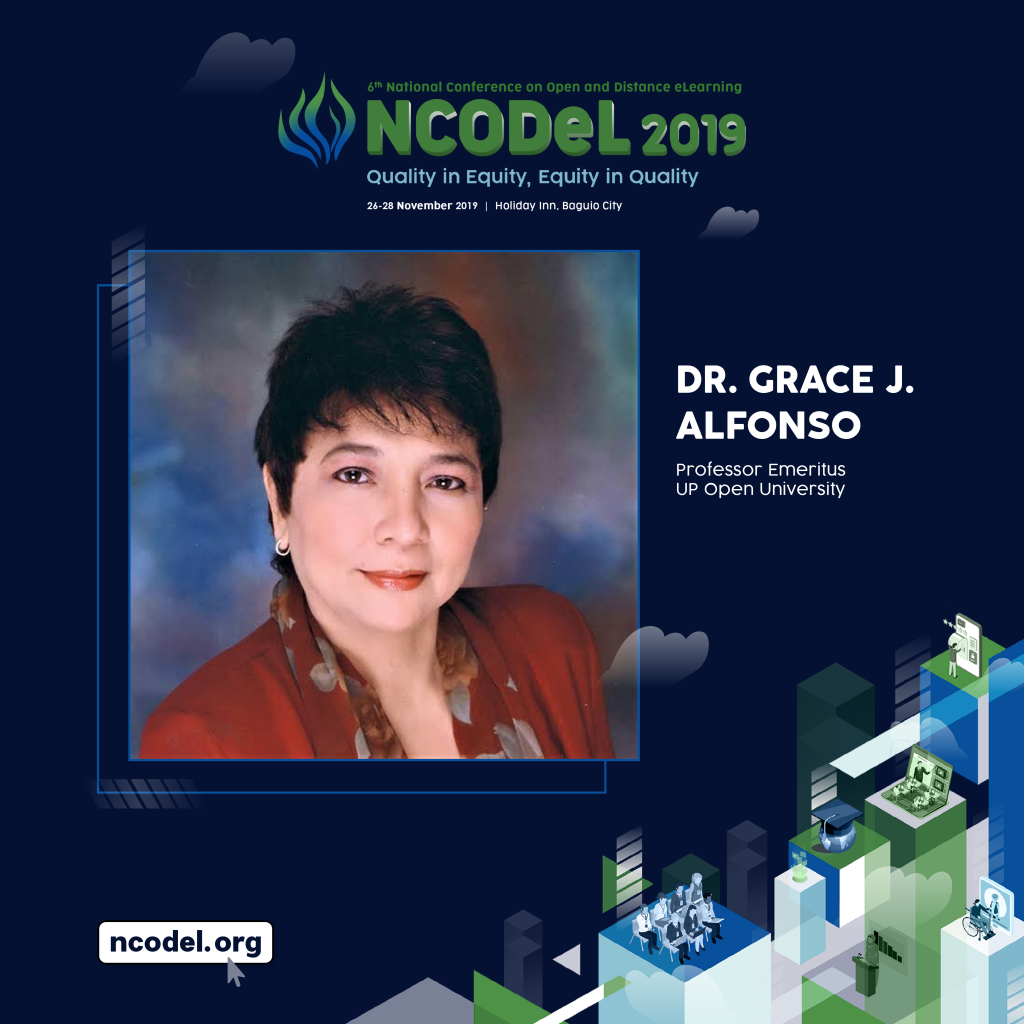 Dr. Grace Javier Alfonso, UP Professor Emeritus and Former Chancellor of the University of the Philippines Open University (UPOU) will be the Plenary Speaker in the first Plenary Session of the 6th National Conference on Open and Distance eLearning (NCODeL 2019). She will discuss about Equity Dimensions in Quality Assurance Frameworks.
Dr. Alfonso earned her PhD in Communication, MA in the Humanities (Art History) and Bachelor of Fine Arts all from the University of the Philippines Diliman. She witnessed the evolution of distance learning in the Philippines from the birth of UPOU in 1995 when she was then the Dean of the School for Distance Education-Diliman. Dr. Alfonso is also the Executive Director of TVUP and the Secretary General of the Asian Association of Open Universities (AAOU). She also served as the Director of UPOU's Audio-Video Teaching and Learning Laboratory in 1999, and the Director of the Multimedia Center in 2004 until she was appointed Chancellor in 2007 where she served for three terms.
NCODeL 2019 will be held on 26-28 November 2019 at the Holiday Inn, Baguio City, Philippines. It is an event organized by the University of the Philippines Open University (UPOU) in collaboration with the University of the Philippines Baguio (UPB), Benguet State University (BSU) and Ifugao State University (IFSU), along with the Commission on Higher Education (CHED), UPOU Foundation Inc. (UPOUFI) and the Philippine Society for Distance Learning (PDSL). For more information about NCODeL 2019, visit ncodel.org or email ncodelsecretariat@upou.edu.ph.