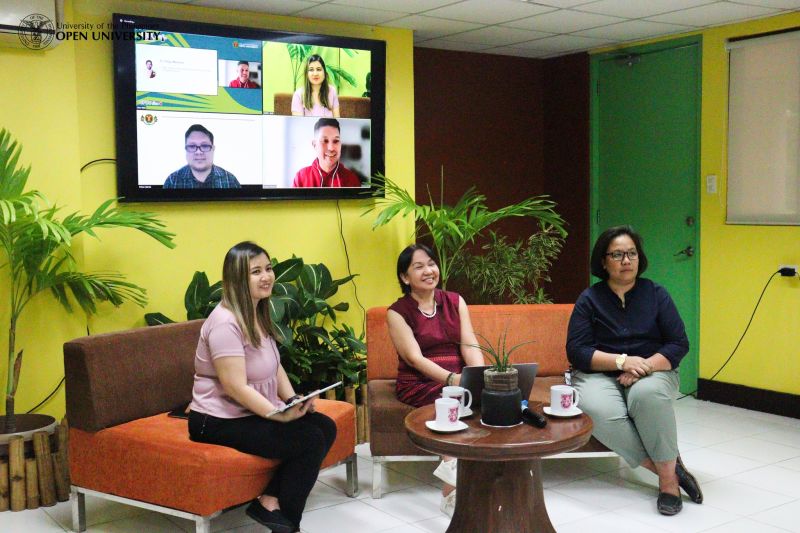 The rise of ChatGPT, an Artificial Intelligence (AI) chatbot, opened various avenues and conversations especially in the educational landscape. In this episode of OPEN Talk held on 16 May 2023, University of the Philippines Open University (UPOU) Officials and Professors discussed how to move forward with the AI platform. 
In terms of the development of AI in the education sector and as an educator, Asst. Prof. Charisse Reyes, Dean, Faculty of Education (FED), UPOU shared that policies need to be developed to make sustainable actions in the advancement of educational technologies. Furthered by Asst. Prof. Reyes, chatbots like ChatGPT, are only one of the issues in the education system wherein lots of students do not have access to technologies. Dr. Melinda Bandalaria, UPOU Chancellor, concurred that policies in the usage of educational technologies such as ChatGPT must be looked into in response to the rise of AI. While such platforms are not new and even encouraged, especially in UPOU being an online and distance learning educational institution, policies are essential to better perform educational mandates. 
Dr. Diego Maranan, Dean, Faculty of Information and Communication Studies (FICS), shared that the systematic use of AI could be a challenge for both educators and students especially in terms of its scalability. Intellectual honesty can also be a concern in terms of using AI platforms like ChatGPT as students may easily outsource academic work and commit plagiarism. To address such issues and concerns in using AI and blending it to students' learning, authentic assessments can be implemented. 
On the other hand, AI can also affect the way people behave, create and give out information, and the way we teach and learn, discussed by Dr. Primo Garcia, UPOU Vice Chancellor for Academic Affairs. Higher education institutions (HEIs) should also engage in AI and try to understand its design, its use, and its limitations. Dr. Garcia added that the advent of new technologies does not totally diminish the existence and use of previous technologies; thus, maximizing their use is also essential. Effective and responsible use of technology should also be taught to students and teachers. 
To further address issues surrounding the use of AI technologies like ChatGPT, Dr. Bandalaria shared that increasing awareness about such technologies shall be communicated to all stakeholders including students' parents for them to understand the use of such platforms. In addition, she added that strengthening and re-thinking the policies on its use should also be prioritized. Teachers are needed to be trained on how they can make use of the platform so it can be advantageous for educators in the open universities. Asst. Prof. Reyes added that curricula should be sustainable and updated incorporating educational technologies that can be utilized. 
The event was moderated by Asst. Prof. Mari Anjeli Crisanto, Assistant Professor and Program Chair of FICS and Director of Quality Assurance Office, UPOU. The recorded live event may still be viewed at UPOU Networks Facebook Page.
Contributed by Allessa Shainne Hostalero
Edited by Anna Cañas-Llamas and Myra C. Almodiel