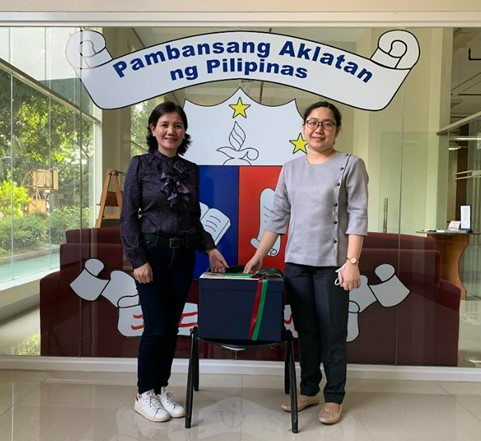 The University of the Philippines Open University (UPOU) through the UPOU Library under the Office of the Vice Chancellor for Academic Affairs donated UPOU publications and dissertations to the National Library of the Philippines (NLP) last 12 October 2022. 
The said Book Donation Drive is part of the University's mandate through Republic Act (R.A.) 9500 and R.A. 10650 to take lead in ensuring quality education in Open and Distance e-Learning (ODeL). The donation was facilitated by Ms. Jennifer Belen-Bunao, UPOU LIbrarian, and was received by Ms. Melody Madrid, Chief Librarian of the Collection Development Division of NLP.
The donated learning materials aim to provide relevant insights and lessons that are purposeful to raise awareness about ODeL and its affordance and actuality to the public. Publications, open educational resources (OERs), and dissertations are also available through the UPOU Networks and UPLOAD: UPOU Institutional Repository. To access these OERs, visit https://networks.upou.edu.ph/upou-publication/ and  https://repository.upou.edu.ph/home.
Written by Alessa Shainne Hostalero
Edited by Myra C. Almodiel and Anna Cañas-Llamas
From the University Library/OVCAA Report