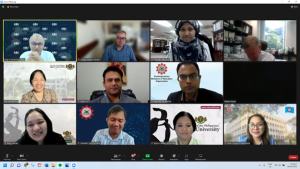 The University of the Philippines Open University (UPOU), led by Chancellor Melinda dela Peña Bandalaria, was with the members of the ICDE Global Advocacy Campaign on OFDL Task Force Asia for the Working Group Meeting on 6 September 2022.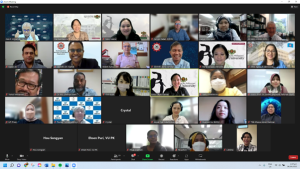 Task Force Asia includes five Working Groups which handle specific areas of the campaign. UPOU leads WG 2 (Capacity Building) with updates reported by Ms. Margaret Jarmin-Suarez, PDA for Institutional Linkages. She reported that the members of the WG2 was able to meet and was able to identify six activities, including (1) rapid capability building needs assessment and preferred implementation mechanics; (2) design and development of the capability building curriculum; (3) identification of trainers from WG 2; (4) implementation fo the identified programs; (5) conduct of webinar-workshops; and (6) uploading of training materials on the Campaign Website.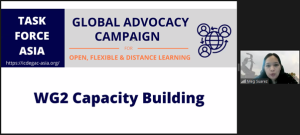 Dr. Myra Almodiel, Director for UPOU Office of Public Affairs, on the other hand,  reported on the updates and plans for WG 4 (Development of Digital Platform). According to Dr. Almodiel, the ICDE GAC Asia  Website is up and public already; the team also shared a centralized repository of all resources of the Task Force, especially materials that will be used for online visibility; social media pages are also in place. She encouraged members of the Task Force to actively upload on the shared drive so the team will be able to easily share on the digital platforms. There were suggestions given to improve the website that were noted by the WG 4.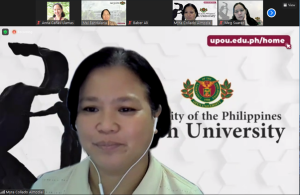 Updates for the Working Groups 1, 3 and 5 were also reported by respective representatives. Ample opportunity for suggestions and comments for improvement was given and WGs were quick to take note of the suggestions. 
Dr. Melinda dela Peña Bandalaria, UPOU Chancellor, is co-chair with Asia eUniversity for the Task Force Asia, and is learning the UPOU Team in this international campaign. Prof. Dato Dr. Ansary  Ahmed,  Asia eUniversity President, presided over the meeting.
Written by Anna Cañas-Llamas
Edited by Myra C. Almodiel