The UPOU Office of the Vice Chancellor for Academic Affairs (OVCAA), through the  coordinated efforts of the Office of Academic Support and Instructional Services (OASIS), the Multimedia Center (MC) and ICT Development Office (ICTDO), organized a hybrid Seminar-Workshop on Introduction to Online Course Development and Facilitation for its new faculty members, affiliates, and lecturers on 24-25 January 2023.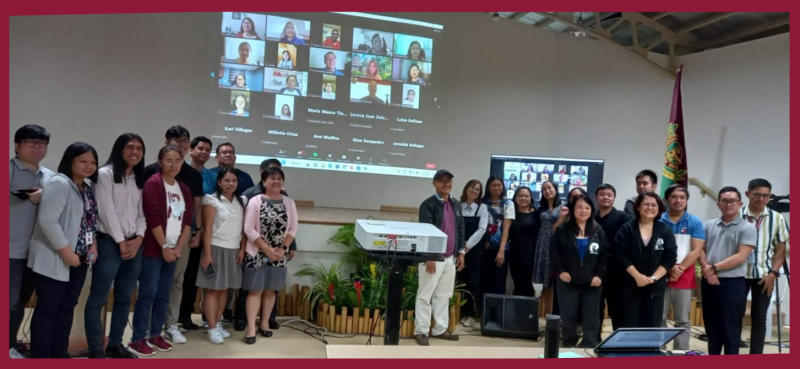 The two-day seminar-workshop aimed to introduce faculty members on the principles and approaches of online teaching and learning in the context of an open university. The training adopted a flipped-classroom approach wherein the content was delivered online via https://workspace.upou.edu.ph and the application of the concepts facilitated primarily through face-to-face workshops. The participants were taught how to develop activity, assignment, and assessment guides, modular study guides and course guides, set up a course site in Myportal, and facilitate online learning.
The training covered several sessions handled by the following resource persons: Concepts in Open, Distance, e-Learning by Assistant Professor Ana Katrina Marcial; RBL and UPOU's Resource-based Course Package by Assistant Professor Marcial; Selecting Online Resources (use of OERs) by Assistant Professor Myra Almodiel; Designing and Learning Activities and Assessment by Assistant Professor Rita Ramos; and Preparing the Course Guide by Associate Professor Consuelo Habito; Setting up a Course Site in Myportal by Assistant Professor Reinald Adrian Pugoy; and Facilitating Online Learning by Assistant Professor Juvy Lizette Gervacio. Assistant Professor Liza Gelisan, MC Director and OASIS Officer-In-Charge, served as the overall training coordinator.
The seminar-workshop was attended by 103 (49 online and 54 onsite)  full-time and affiliate faculty members and lecturers.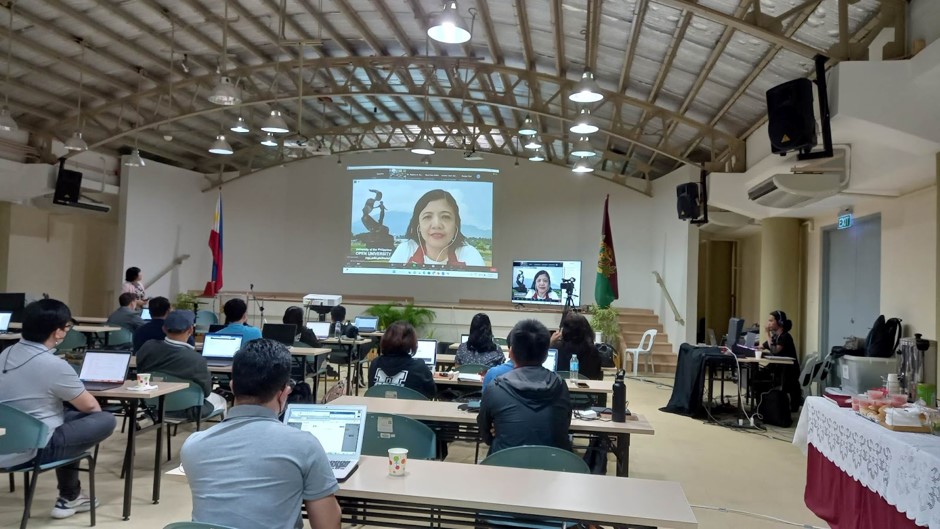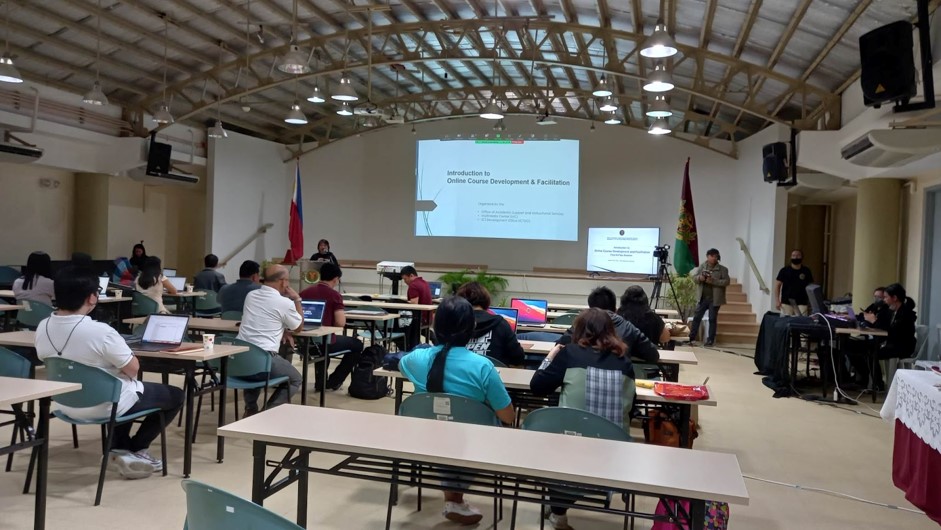 Written by  Nikhaela Valenciano
Edited by Yasele Yambao and PRimo Garcia
Contributed by the Office of the Vice Chancellor for Academic Affairs