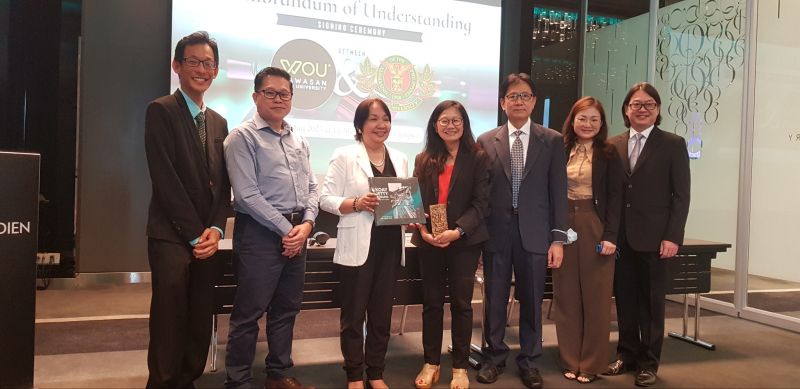 The University of the Philippines Open University (UPOU) opens its arms for future collaboration with Wawasan Open University (WOU) through the signing of a Memorandum of Understanding (MOU) last 9 May 2023. This marks a new feat for both educational institutions, especially in embarking on the untapped potential of open and distance learning (ODL).
The said activity was participated by the heads of both institutions, specifically: UPOU Chancellor Dr. Melinda dela Peña Bandalaria and WOU Chief Executive and Vice Chancellor Dr. Lily Chan. The universities are entering into an  agreement on the conduct of research and training to flourish joint academic efforts; guidance and technical services  in the delivery of open and distance learning education, and knowledge sharing to improve best practices.
UPOU, as mandated by Republic Act 10650 otherwise known as the Open Distance Learning Act, provides assistance to  Philippine higher education institutions in developing ODL programs, courses and materials through the use of current technological advancements. On the other hand, WOU aims to "Think Tomorrow" which focuses on honing the skills of learners to prepare them for the challenges of the real world. By engaging in this academic cooperation, UPOU and WOU are taking strides into improving education toward the widest range of learners possible — creating a more diverse and inclusive learning environment.
Contributed by Nikhaela Valenciano
Edited by Yasele Yambao and Margaret Jarmin-Suarez