The Coronavirus outbreak brought in changes and challenges that we have never expected before. We hope you are well and safe.
To minimize the threats and risks of COVID-19, the University of the Philippines (UP) has released its academic contingency plan which includes shifting to blended and online learning while the country continues to find ways to cope with this viral disease.
In line with this, the UP Open University (UPOU) is holding a webinar on "How to Convert your Classes Online" on 13 March 2020 at 2:00PM. This is the first of a series of webinars that is being organized by UPOU for the UP community as well as the entire academic community of the country.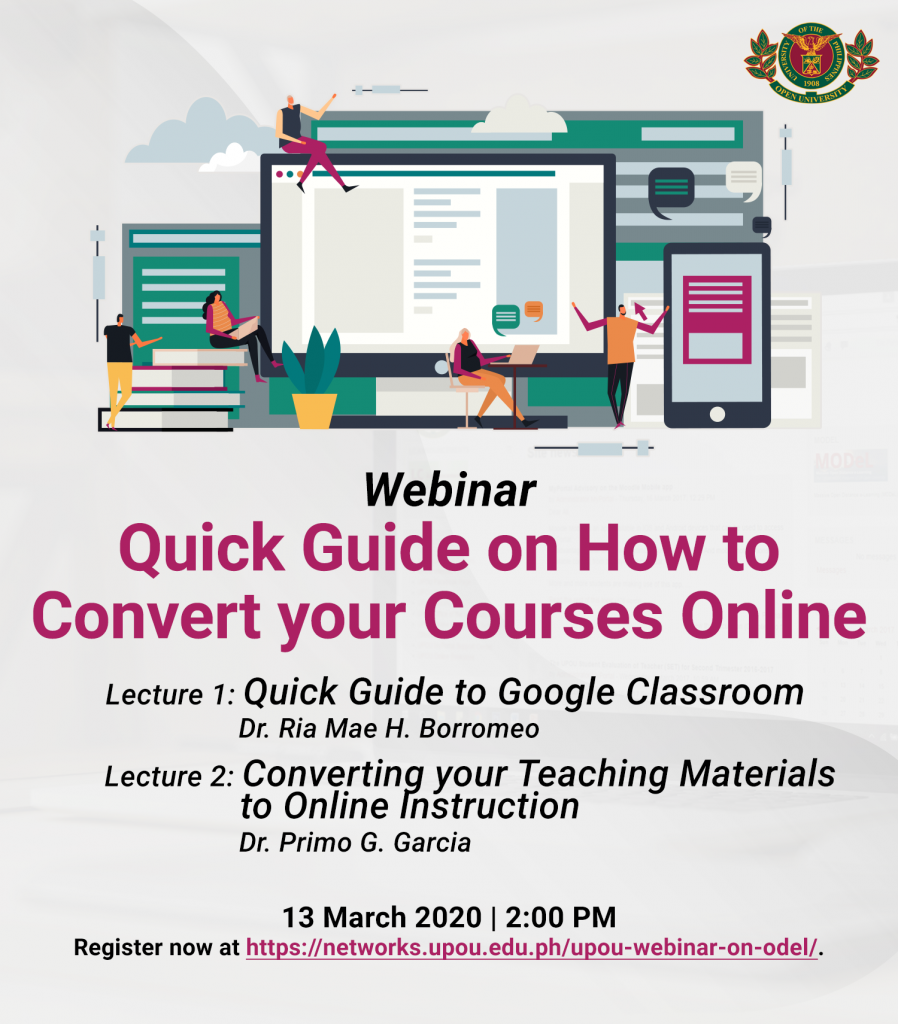 Please share this information with your other colleagues and friends who might be interested.
Registration is free through this link:  https://networks.upou.edu.ph/upou-webinar-on-odel/
UPOU, as the cyber university of UP and the pioneer and leader of open and distance eLearning (ODeL) in the country, will continue to provide assistance to the UP constituent units, and other universities and colleges who are now shifting to online mode of instruction. This is part of UPOU's thrust as a public service university and its mandate under RA 10650.
For updates on the webinar, please visit the UPOU website and UPOU Facebook page. 
Written by Lovelyn Petrasanta

Edited by Joane V. Serrano
Photo Edited by Lovelyn Petrasanta