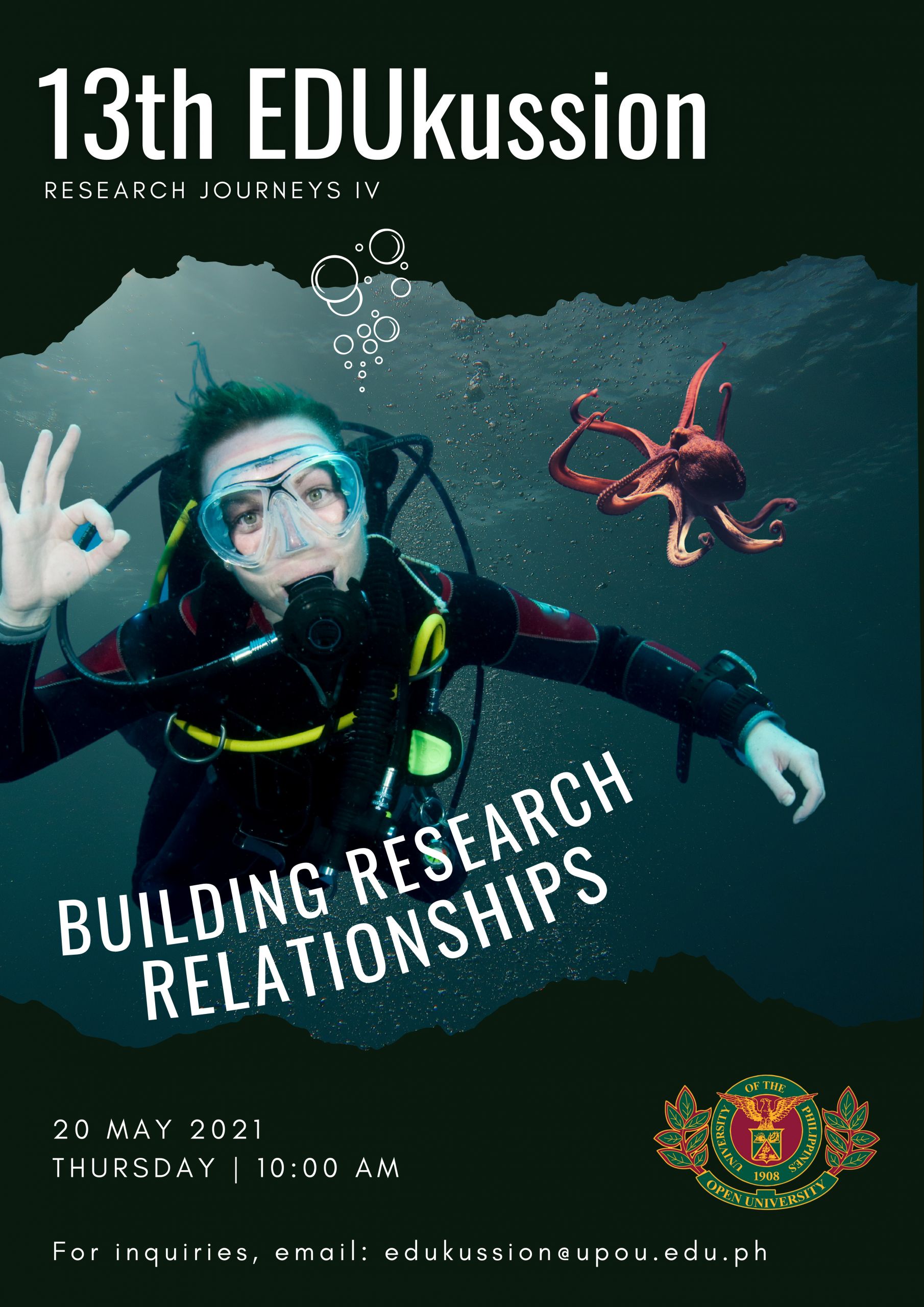 Engage with the sharing of Asst. Prof. Betsie Kruger and Asst. Prof. Wen Raymundo as we highlight research relationships. Doc Wen will focus on her own experiences undertaking the 'Special Problems' under the FEDs masters program.
For inquiries, email edukussion@upou.edu.ph

UP celebrates its 113th founding anniversary today and its second during the pandemic. Take a look back at the year that was, and watch the tribute video to UP here.
Read more here: up.edu.ph/up-celebrates-113th-anniversary-and-2nd-anniversary-during-the-covid-19-pandemic/
Music by Johnoy Danao via www.youtube.com/user/johnoydanao
...

See More

See Less
Join us via Zoom by registering here: http://networks.upou.edu.ph/phefreg/

Watch the live stream through this link:
http://networks.upou.edu.ph/phef/.

Certificates will be given to those who will register and complete the evaluation after the event. #UPOpenUniversity #UniversityOfTheFuture
All @UPOpenU online sites will undergo maintenance on 19 to 20 June 2021. Please be advised that the UPOU websites, MyPortal, UPOU Helpdesk and other sites under https://upou.edu.ph may not be accessible during this time.

For inquiries, please email inquiries@upou.edu.ph.
OPEN Talk Episode 8: Media Literacy: Iwasan Maging Biktima ng Fake News https://fb.watch/69xQmT0aWY/ via @FacebookWatch