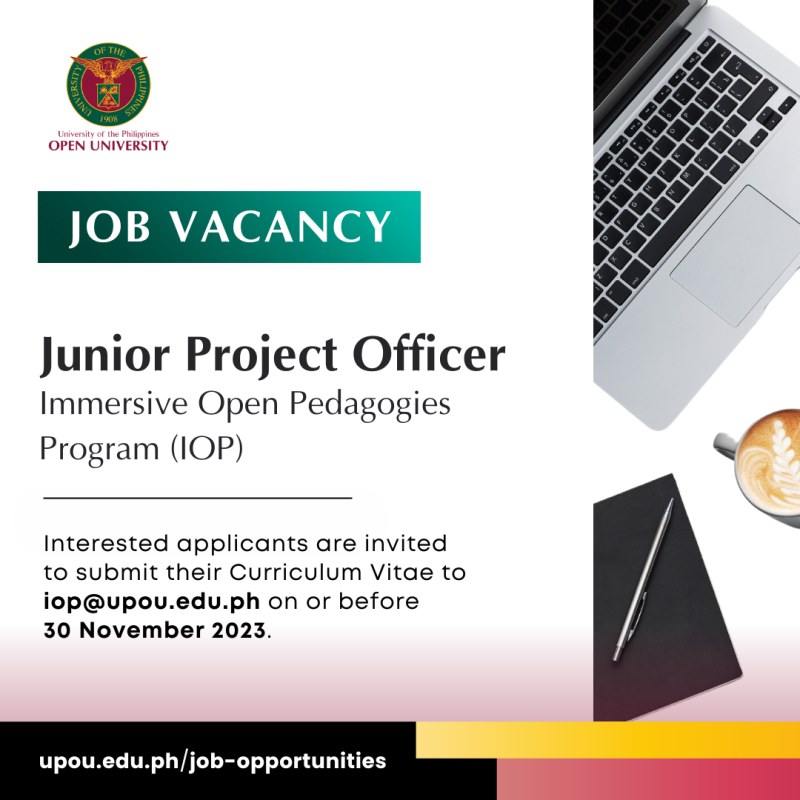 The Immersive Open Pedagogies Program (IOP) is looking for one (1) Junior Project Officer.

Qualifications:
At least 3 years of job experience
Highly proficient in project and proposal documentation
Background in IT, research writing, web development, and WordPress
Ability to supervise junior staff/team members
Keen interest in mixed realities and innovative educational technologies
Experience in XR web development, Unity, and Blender is a plus but not required
Willingness to work at the UPOU Headquarters in Los Baños, Laguna
Must be able to start in January 2024
Interested applicants are invited to submit their Curriculum Vitae to [email protected] on or before November 30, 2023. Please address your application to IOP Director Dr. Roberto B. Figueroa Jr.