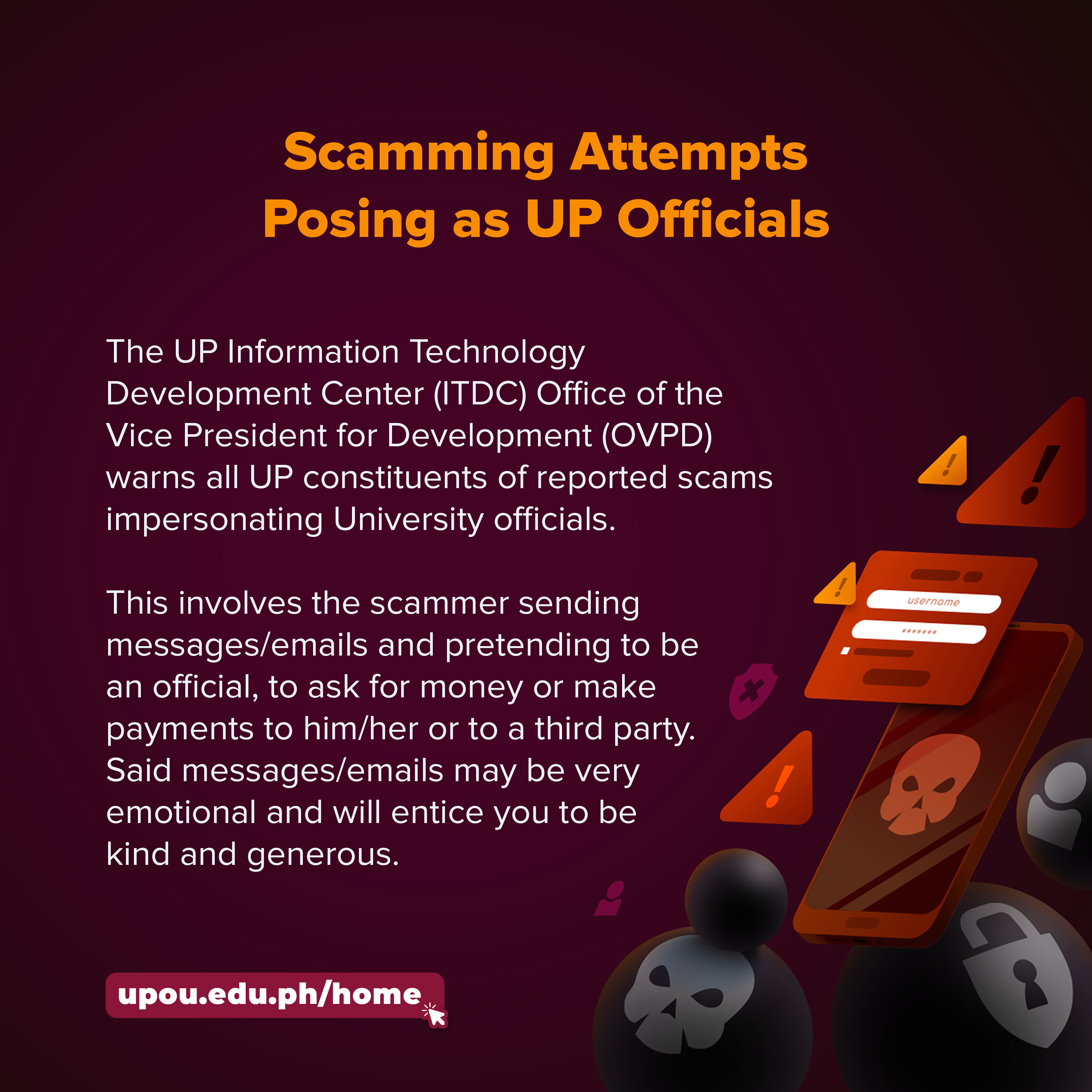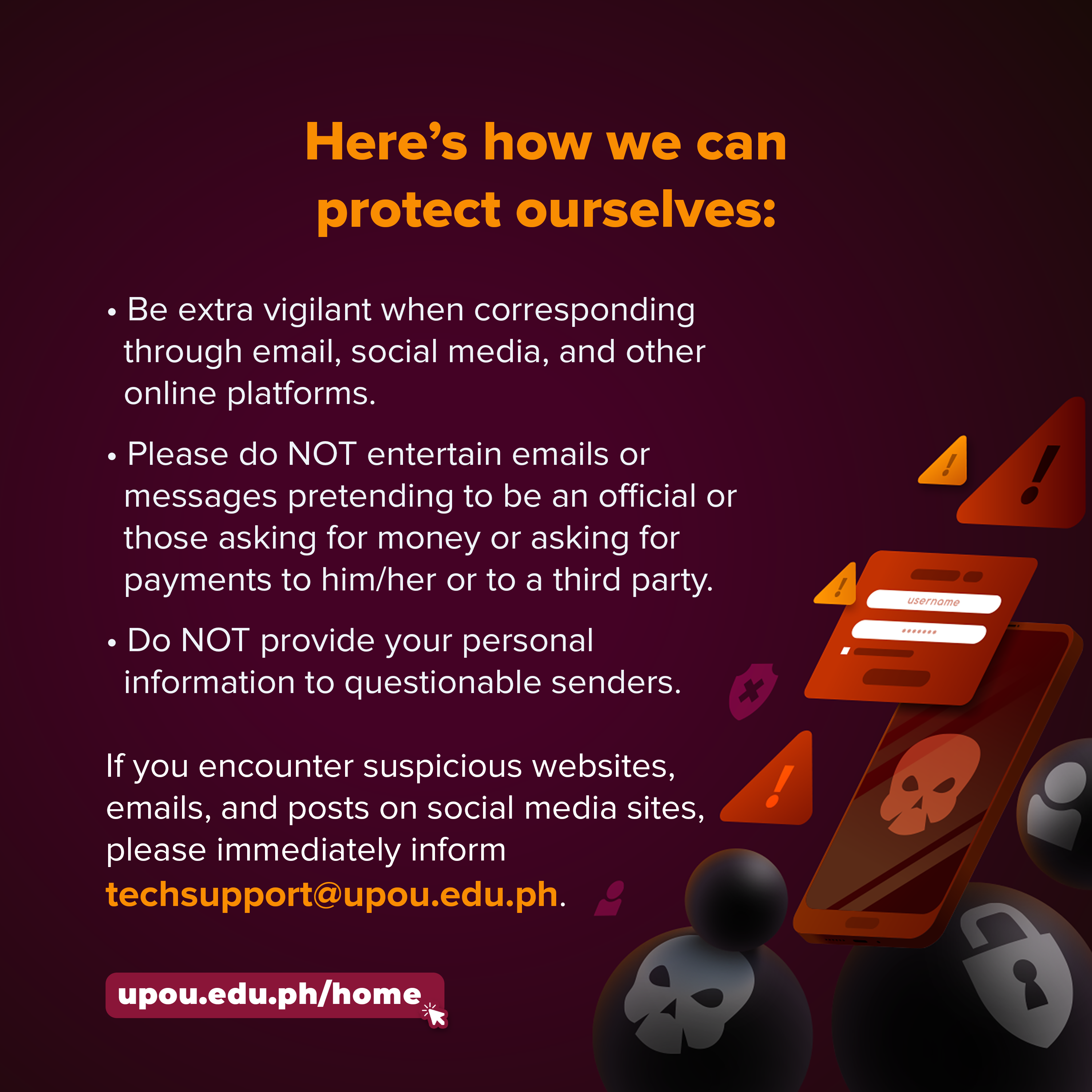 The UP Information Technology Development Center (ITDC) Office of the Vice President for Development (OVPD) warns all UP constituents of reported scams impersonating University officials.
This involves the scammer sending messages/emails and pretending to be an official, to ask for money or make payments to him/her or to a third party. Said messages/emails may be very emotional and will entice you to be kind and generous.
Here's how we can protect ourselves:
Be extra vigilant when corresponding through email, social media, and other online platforms. 

Please do NOT entertain emails or messages pretending to be an official or  those asking for money or asking for payments to him/her or to a third party.

Do NOT provide your personal information to questionable senders.
If you encounter suspicious websites, emails, and posts on social media sites, please immediately inform techsupport@upou.edu.ph.

UP Open University (UPOU)'s non-formal courses in the areas of Health and Social Development, Environment, and Entrepreneurship can be completed within 12-16 weeks.
Detailed information about the offered courses can be found on fmds.upou.edu.ph/academics/cep/ with the schedule for 2021 available on fmds.upou.edu.ph/academics/cep/schedule-of-continuing-education-program-course-offerings/.
Read more: www.upou.edu.ph/announcement/registration-to-upou-fmds-continuing-education-program-is-open-until...
#UPOpenUniversity
#elearning
#UniversityOfTheFuture
...

See More

See Less
@UPOpenU shares a new resource material, entitled "Digital Tools and Technologies for Flexible Learning", which features the discussion of Dr. Ria Mae H. Borromeo. Padayon!

Read more here: https://www.facebook.com/UPOpenUniversityNetworks/posts/1130868864000016.
@UPOpenU Chancellor Dr. Melinda Bandalaria shares how assessment could be done in a remote learning setup.

Watch the video lecture here: https://networks.upou.edu.ph/30969/facilitating-assessment-dr-melinda-dp-bandalaria/
ICYDK: UP Open University (UPOU) is now accepting admission applications for the 3rd Trimester AY 2020-2021 and the 1st Trimester / Semester AY 2021-2022.

Click here for more information: https://registrar.upou.edu.ph/up-open-university-is-not-accepting-admission-applications-for-the-3rd-term-ay-2020-2021-and-1st-term-ay-2021-2022/

#UPOpenUniversity #elearning #UniversityOfTheFuture