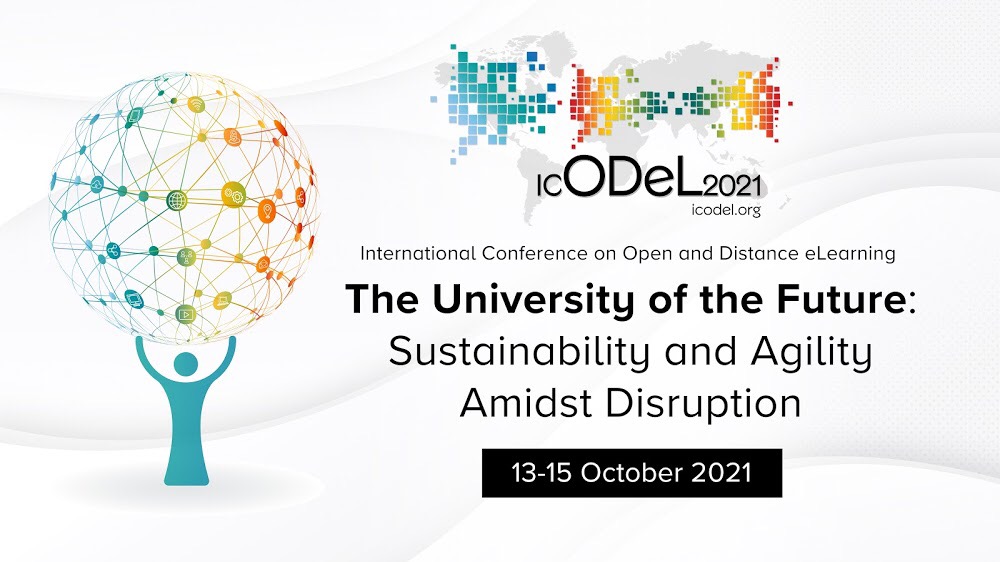 The 4th International Conference on Open and Distance e-Learning (ICODeL 2021) has revealed the line up of plenary speakers for the virtual conference that will be held on 13-15 October 2021. Leading professionals, researchers, academics, and experts on the fields of technology enhanced learning, distance and open education, inclusive  education, quality assurance, sustainable development, and technological innovations will be serving as Plenary Speakers. 
Two Plenary Sessions will be held on the first day of the conference. Professor Don Passey, established researcher and expert in technology enhanced learning from Lancaster University, will speak during Plenary Session 1: "Using New Technologies for Inclusive Education." Meanwhile, the Chancellor of Hamdan Bin Mohammed Smart University, Dr. Mansoor Al Awar, is speaker for Plenary Session 2: "Quality Assurance for e-Learning Institutions." Dr. Al Awar is a multi-awarded innovator, expert, and researcher.
For the third speaker is Ms. Torunn Gjelsvik, Secretary-General of the International Council for Open and Distance Education (ICDE), will discuss "Artificial Intelligence – Challenges and Future Directions in Online Education." Ms. Gjelsvik is an experienced leader and professional in distance, open, flexible education, and technology enhanced learning.
Carrying the theme "The University of the Future: Sustainability and Agility Amidst Disruption," ICODeL 2021 will be held virtually on 13-15 October 2021. All teachers, administrators, academics, policy makers, students and practitioners in open and distance learning, flexible learning and technology-enhanced learning are invited to participate. The conference is an event organized by the University of the Philippines Open University (UPOU), along with the Philippine Society for Distance Learning (PSDL), and UPOU Foundation, Inc. (UPOUFI). For more information about ICODeL 2021, visit the official conference page, https://icodel.org/ and follow its official Facebook page, https://www.facebook.com/icodelofficial/. For inquiries, email icodelsecretariat@upou.edu.ph.
Written by Janele Ann Belegal
Edited by Joane V. Serrano and Anna Cañas-Llamas