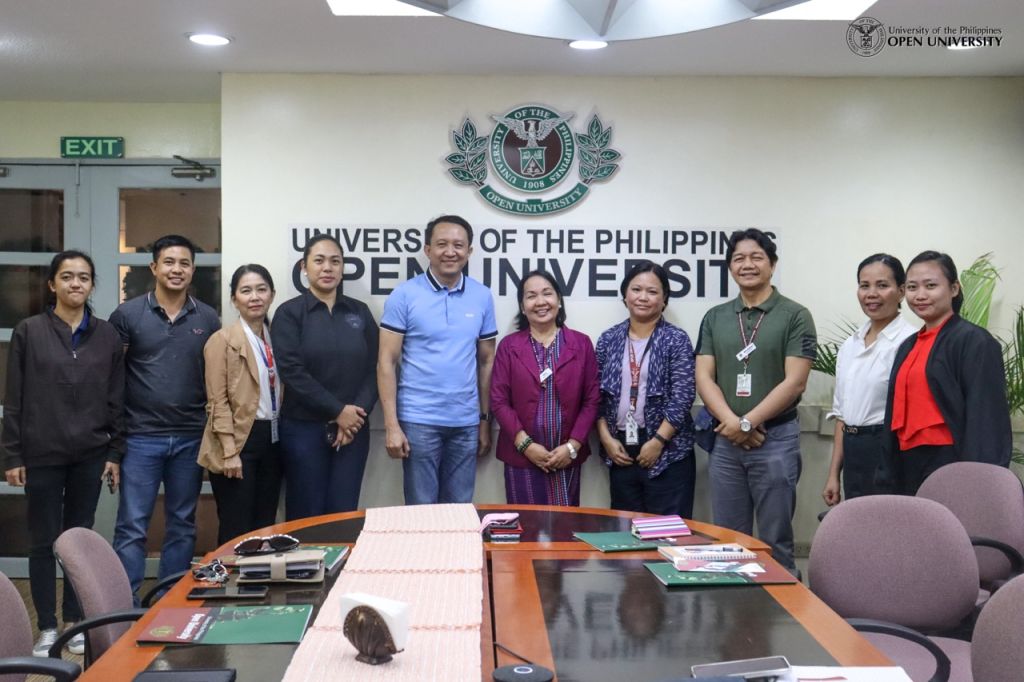 On 16 November 2023, the National Police Training Institute (NPTI) and the University of the Philippines Open University (UPOU) held a benchmark meeting at the UPOU Headquarters in Los Baños, Laguna. The NPTI team, led by PCOL Roman B. Dela Cruz Jr., engaged in discussions with UPOU officials to gain insights into the university's best practices in conducting online courses. The meeting was led by UPOU Chancellor Dr. Melinda dela Peña Bandalaria,  along with other UPOU officials Dr. Myra C. Almodiel, Director of the Office of Public Affairs (OPA), and Dr. Ricardo T. Bagarinao, Director of the Center for Open and Digital Teaching and Learning (CODTL).
This benchmark meeting served as a valuable opportunity for NPTI to learn from UPOU's experience and expertise in online education. The insights gained from this meeting will be used to enhance NPTI's online training programs and ensure that police officers receive high-quality education.
In September 2022, the Philippine National Police (PNP) partnered with UPOU to launch the Police Open Academy, an online learning platform that promotes open and distance education in law enforcement. This partnership reflects the shared commitment of the PNP and UPOU to providing accessible and high-quality education.
The recent benchmark meeting further strengthened the collaboration between NPTI and UPOU, paving the way for future initiatives in providing quality training and education.
As mandated by RA 10650, also known as the "Open Distance Learning Law," and in line with its commitment to furthering Sustainable Development Goals No. 4 and 17, UPOU continues to play a crucial role in building bridges between various organizations and institutions. These efforts aim to provide accessible and high-quality education, fostering cooperation and shared progress in the educational landscape.
Written by Lovelyn P. Petrasanta ♦ Edited by Myra C. Almodiel