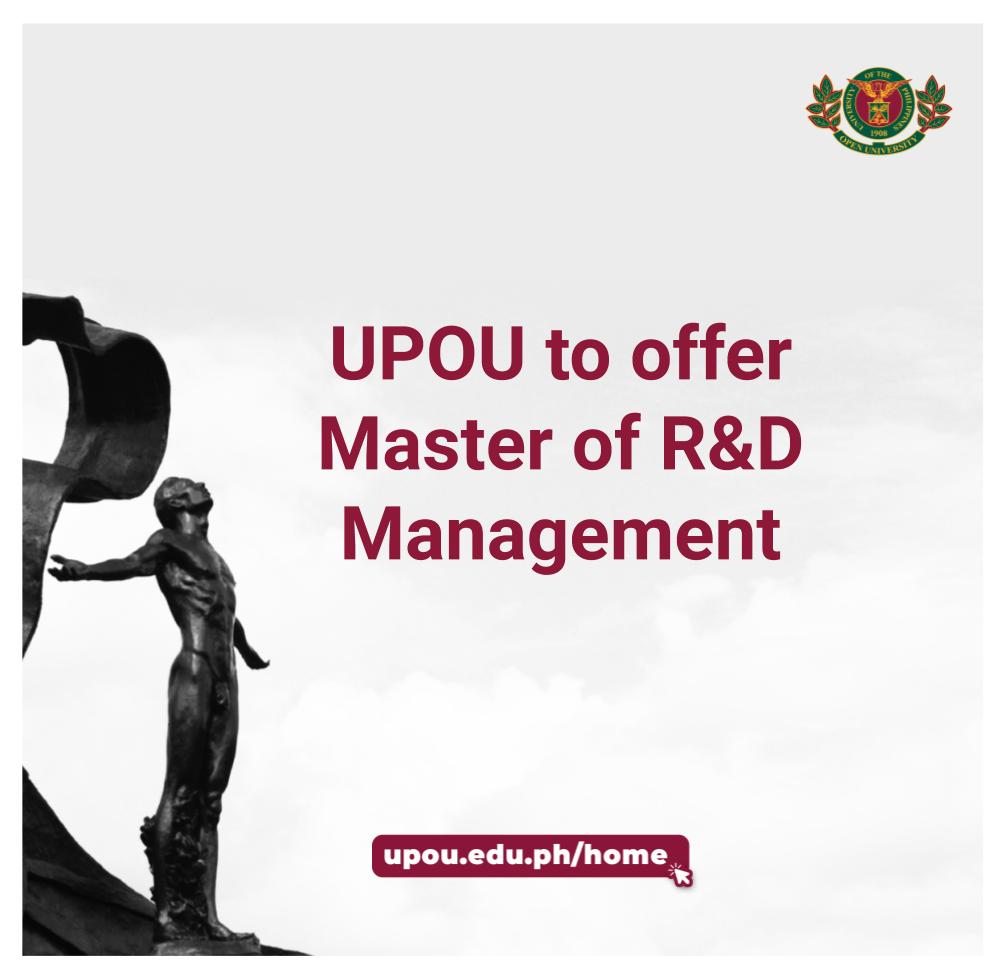 The University of the Philippines Open University (UPOU) is offering the newly approved Master of Research and Development & Management (MR&DM) program in the First Semester of AY 2021-2022. Applications for admission are now being accepted.  For inquiries or questions about the online program, visit https://fmds.upou.edu.ph/academics/post-bac/master-of-research-and-development-management/ or message us at http://facebook.com/UPOUDRDM/.
The MR&DM is a 36-unit fully online graduate program designed to develop knowledge and skills in effective leadership of government and private R&D organizations and research funding institutions.
The UP Board of Regents (BOR) approved the MR&DM program proposal at its 1356th BOR Meeting held on 26 November 2020.
Error: Server configuration issue
Register now to be a part of this Freedom Project, the USAPANG KP (Kalayaan sa Pamantasan) Webinar Series at: https://tinyurl.com/UsapangKP

Webinar #5
USAPANG KP "Mga Siyentipiko at Pantas: HANEP!"
March 4, 2021 (Thursday) 1-3pm
A chef, farmer, entrepreneur, and global youth leader, Louise joins the Fall 2020 batch of National Geographic Young Explorers composed of "24 people from around the globe"

Read more: https://fed.upou.edu.ph/aa-fed-alumna-mabulo-recognized-as-one-of-national-geographic-societys-2020-young-explorers/

Photo Credits to the UN Environment Programme
Open Educational Resources (OER) are teaching, learning or research materials that are in the public domain or released with intellectual property licenses that facilitate the free use, adaptation and distribution of resources (UNESCO).

Here's how you can access @UPOpenU's OERs.
2